WE HAVE BEEN DEVELOPING HOLIDAY RESORTS AND VILLAGES WITH PROPERTY AVAILABLE TO BUY ON A FREEHOLD BASIS ALL OVER FRANCE SINCE 2009.
On each project, we link up with effective, dependable local partners so as to be able to offer you great-looking, solidly-constructed holiday homes that are both well thought-out and which boast the levels of comfort the modern home-owner expects.
Our holiday resorts and villages are real communities of small properties located in the countryside, delivered as turnkey solutions, ready to live in and complete with a range of services and on-site staff.
Our projects are manageable in size, offering privacy, yet at the same time encouraging the development of a sense of community amongst the owners and the inhabitants of the wider neighbourhood.
---
Our philosophy is simple:
To offer high-quality properties at an affordable price tag which fit perfectly into their surroundings.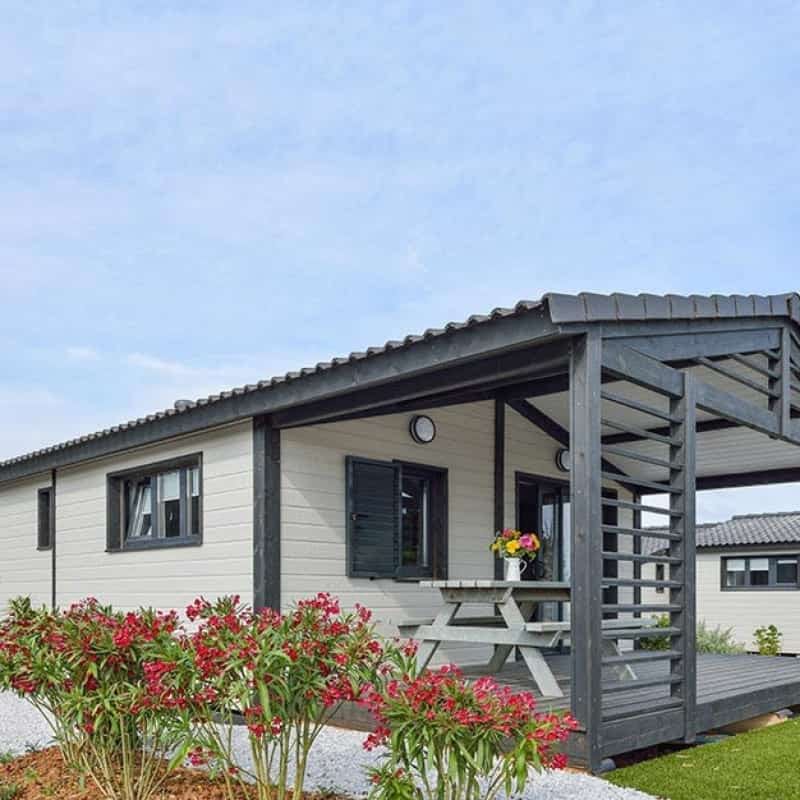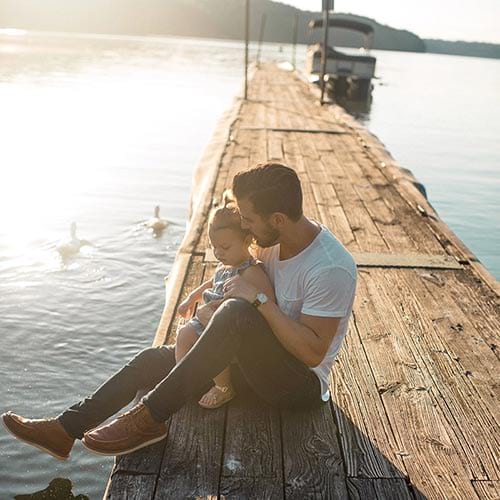 A STRONG GROUP,
EXPERTS IN TOURISM AND PROPERTY DEVELOPMENT.
Nature & Résidence belongs to a corporate group whose core business is camping and property development.
The entry of the group into the property development field, combined with its campsite activities, gave rise to the Nature & Résidence brand.
Boasting expertise in tourism and property development and small enough to offer that personal touch, our independently-owned group listened to what holiday-makers really wanted – unlike other firms… Vacationers wanted to know how they could have greater independence when away on holiday, compared to what they experienced on a typical campsite, but still benefit from a range of leisure services and also own their own property.
Nature & Résidence was founded with this in mind: to cater to this market, which included many families and working age and retired couples, by offering them an affordable, practical and novel solution.
A STORY OF TWO FRIENDS
The Group is bound together by the friendship between the two founders of Côte Ouest Campings. Luis Do Souto and Philippe Bernat-Salles met in 1999, just before Philippe Bernat-Salles competed in the Rugby World Cup final with the French team.
Alongside his career in professional and international rugby, he formed his first business partnership with Luis Do Souto: the running of the camping de la Mer campsite at Labenne, located between Hossegor and Biarritz. The venture was highly-successful and they went on to buy a number of other campsites.
In 2009, the two men decided to move into property development in the shape of Insitom, as well as the leisure sector, founding the Nature et Résidence holiday resorts and villages company.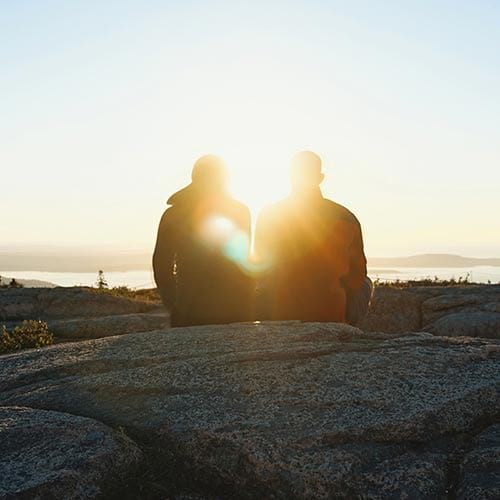 THE CHALETS FABRE – NATURA LOGGIES PARTNERSHIP
Chalets Fabre possesses 70 years of experience in the field of wooden frame construction. Over the last 20 years they have built on this experience to expand into the field of light timber frame buildings for the leisure market.
The firm has successfully tailored its services to the demands and requirements of the modern world whilst still using traditional working methods and house designs: all its holiday homes are designed and manufactured in their workshops in the Aveyron département and then assembled on-site.
This long-established business is dedicated to building properties that will be equally long-lasting. Les chalets Fabre is committed to minimizing the environmental footprint of their properties, and at the same time, ensuring that the chalets are comfortable and comply with all health and safety norms. As a result, each chalet has to comply with strict environmental standards relating to their construction and sustainability.
We have an exclusive partnership with these past masters in wood craftsmanship turned experts in chalet construction, meaning that they build all our light timber frame holiday homes. Advanced manufacturing techniques and the expertly-constructed nature of the timber frame buildings it produces enables the firm to offer a ten year guarantee on these lightweight holiday homes, similar to the typical ten year building warranty on standard houses. This long-standing partnership allows us to offer holiday homes that are guaranteed to be of high-quality, solidly constructed and genuinely built to last. These homes are available on all our developments. Every stage of the property development process is painstakingly tailored to our clients' needs and no effort has been spared to ensure the chalets blend perfectly into their surroundings.
THE ESPACE INDUSTRIE – NATURA COTTAGE PARTNERSHIP
It was only natural that business leaders Luis Do Souto for Nature et Résidence and Patrick Bonnard for Altéor should come together to form a partnership: both want to offer their clients a quality service that is tailored to their customers' precise needs. Out of this partnership, the Natura Cottage range was born.
This unashamedly modern range composed of 100% French-made homes manufactured in Aix en Provence, adds another string to Nature et Residence's bow, enabling them to offer clients even more choice, thus ensuring their holiday home really lives up to their expectations.
Plenty of natural light is one of the key selling points of the Natura Cottage range, with each property being extremely well lit.
Natura Cottage's eco-friendly designs are made using a timber frame design. This construction method is very environmentally-friendly. You'll also love the visual appeal of your property's design, its solid, made-to-last construction and its excellent levels of insulation and soundproofing. As well as being superbly comfortable, you'll also have the peace of mind that comes from knowing your home is French-made, and thus of excellent build quality, as well as being fully compliant with all relevant European standards.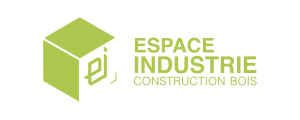 Espace Industrie, a subsidiary of the Altéor group.
OUR COMMITTMENTS AND OUR VALUES
Buy a Nature et Residence property and support the Sourires d'Ailleurs not-for-profit!
Nature et résidence's developments clearly demonstrate the firm's concern for the environment. Likewise, the company wanted to become actively involved in supporting humanitarian causes by helping fund Sourires d'Ailleurs.
Sourires d'Ailleurs helps African villagers to have a better life using the resources at their disposal and without having to totally change their lifestyle. This small charity is doing really valuable work thanks to the human capital and skills it boasts: supplying medical and educational material directly to these villages and implementing other education-related initiatives.
After Senegal in 2011 and 2012, they headed for Madagascar in 2014. A second mission in this country finished in 2016. In the area around Antsirabe in Madagascar (the Vakinankaratra region), Sourires d'ailleurs is working to support a rural dispensary and train people in First Aid and has performed various humanitarian actions in the area, most notably the renovation of a school in a remote locality.
Now you can get involved too: Nature et Résidence will reduce the purchase price of its properties by 100€ on condition that a 100€ minimum donation is given to Sourires d'Ailleurs.
Firmly rooted in the local area's heritage and economy, this club was founded in 1964 by Toulouse's aeronautical industry and was originally known as ASEAT (Association Sportive des Établissements Aéronautiques Toulousains).
Over the course of its existence, the club has changed, as has its name. It has been called Stade Toulousain, Sporting Toulouse 31, Toulouse Union Handball, Toulouse Handball and most recently, FENIX Toulouse Handball. The club entered the top division of the French handball league in 1995. In 2015 it took part in the 2014-2105 European Handball Federation Cup and reached the finals of the League Cup.
Why Handball and why Fenix?
This sport is much less heavily mediatized than others, but still embodies values to which Nature et Residence adheres: selfless commitment, self-control, dexterity, sporting excellence.
Likewise, perseverance, high standards, humility, determination and a sense of fun are the watchwords of this sport. These are the qualities that the employees of Nature et Résidence seek to embody and develop on a day-to-day basis.
This sponsorship also helps build team spirit within the company, as staff members can unite around pride in the firm's role in this club's success.
The sport has attracted considerable media attention over the past year thanks to the victory of the French national team, nicknamed 'The Experts', who won the 25th World Men's Handball Championships on Sunday 29th January 2017 in Paris, in a convincing 33-26 victory over Norway!