YOU COULD SOON OWN YOUR VERY OWN HOLIDAY HOME AND FREEHOLD PLOT IN THE 'LES COTTAGES DU LAC DE JOUARRÈS' HOLIDAY RESORT AND VILLAGE, LESS THAN 5 MINUTES FROM THE CANAL DU MIDI.
Would you like us to call you back? Please leave your phone number.
Region: South-west
Nombre de parcelles: 70 chalets
Visits by appointment
Perhaps your little corner of paradise is waiting for you here!
Why not come and have a look at what could be your home-from-home in the heart of the countryside, with lovely lake views!
SOON, YOU COULD HAVE THE CHANCE TO BUY YOUR OWN PLOT AND HOLIDAY HOME FROM AS LITTLE AS 99,900 €!
YOUR OWN HOLIDAY HOME AMIDST THE VINEYARDS
Have you always dreamt of having your own hideaway in the south of France? Of making the most of the waters of the Mediterranean, the sunshine, the wonderful natural light, stunning countryside – not to mention its glorious climate?
A stone's throw from the Canal du Midi, between Carcassonne and Béziers, the resort is located 3 km from local shops in Olonzac and 1.5 km from the inland port of Homps. Nestling in the heart of a vineyard in sun-drenched Mediterranean countryside, the resort also boasts stunning views over the lac de Jouarrès lake. A bicycle path runs all the way around the lake, meaning you can enjoy the surrounding countryside at an easy pace. You can also try your hand at a variety of water sports, thanks to the Club Nautique de Jouarrès, located by the lakeside.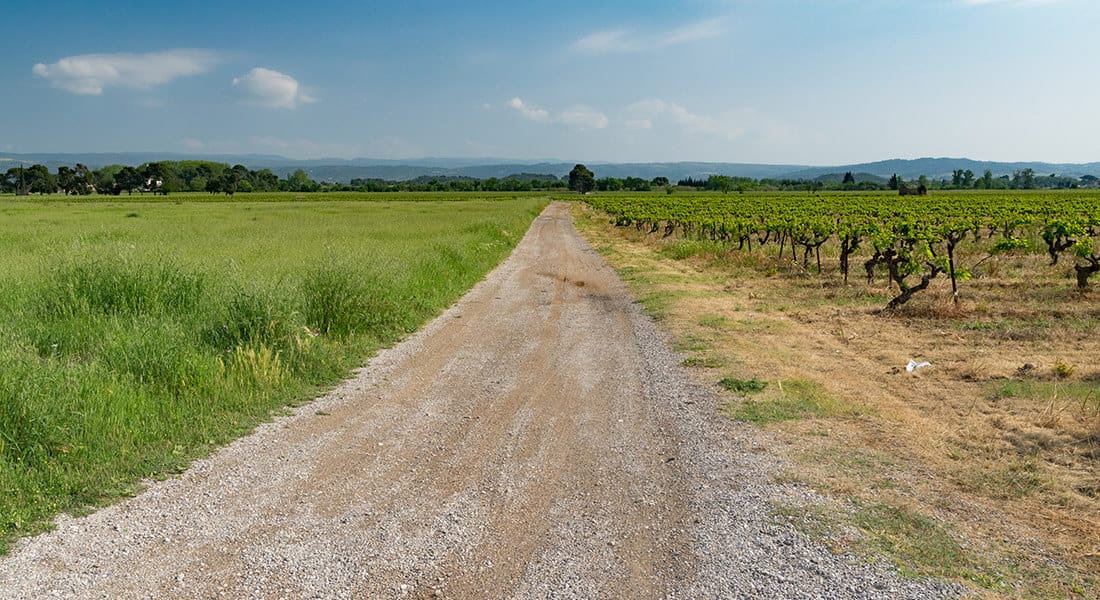 Getting here:

By car: Exit 25 (Lézignan-Corbières) on the A9 motorway
By train: Lézignan-Corbières RER station is 12 km distant (15 minutes by car). Narbonne SNCF station is 30 km away (32 minutes by car)
By plane: Carcassonne airport is 30 km away and Montpellier airport is 120 km distant.
Local services and sights:
A 2 minute drive from the Canal du Midi
Located right beside the Lac de Jouarrès
Olonzac town centre is 5 minutes away
There are shops at Homps (a 3 minute drive)
Tourist destinations:
Spain (1 hour 30 minutes), ski resorts (2 hours 30 minutes)
Toulouse – 140 km (1 hour 35 minutes)
Narbonne – 28 km (30 minutes)
Carcassonne – 35 km (40 minutes)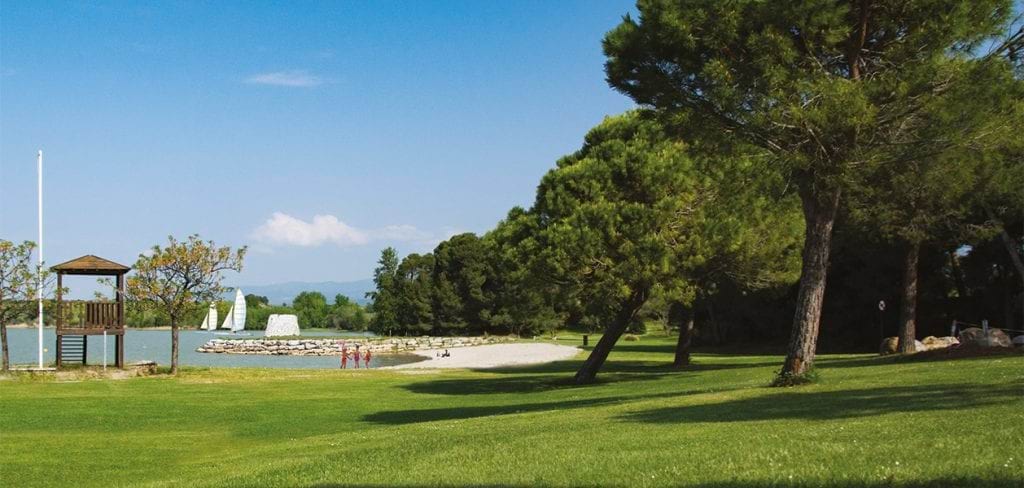 A SPACIOUS SECOND HOME AT A PRICE THAT'S RIGHT
Here, in this peaceful, lush setting right beside the lac de Jouarrès lake, a few very lucky people will have the chance to own their own holiday home complete with landscaped garden.
In the 'Les Cottages du Lac de Jouarrès' holiday resort and village there are 70 chalets for sale on a freehold basis, ranging in size from 31 to 67 m².
EXCELLENT SERVICES AND TOP-CLASS AMENITIES AT 'LES COTTAGES DU LAC DE JOUARRÈS'
This residential development is open and benefits from on-site security staff all year round. Set in unspoilt countryside, it's ideal for relaxing short holidays or longer breaks. Why not make the most of the top-class services and amenities:
Completely furnished, fully equipped chalets
Private landscaped gardens with pergolas and patios
Covered heated pool open only to residents
Function room
Access via electric gate with entry code/fob entry system
Property lettings management service available
Communal green spaces
On-site car parking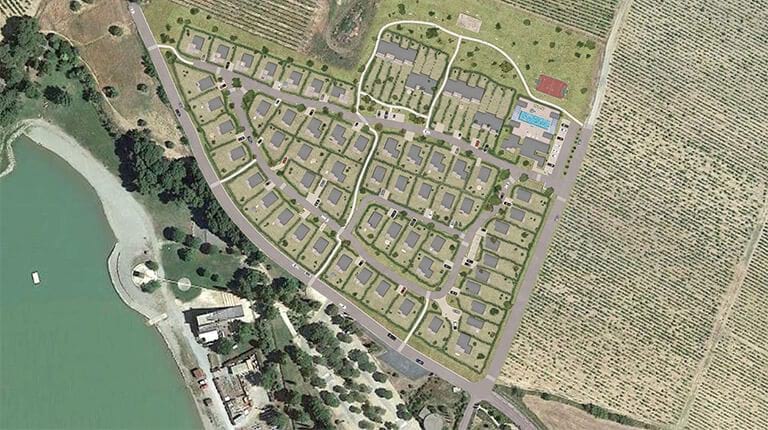 CHOOSE A HOLIDAY HOME THAT'S JUST RIGHT FOR YOU
Together we'll work out which plot and chalet are best tailored to your requirements. In order to cater to all tastes, we have a wide range of different options: the 'village' or the 'prestige' models, with either 2 or 3 bedrooms and a surface area of between 31 and 67 m². Each boasts its own spacious covered patio and all are completely furnished and fully equipped with everything you need to move right in: it's everything you could possibly wish for!
SEE THE LOCATION OF THE 'LES COTTAGES DU LAC DE JOUARRÈS' HOLIDAY RESORT AND VILLAGE